The action checks the existence of remote file and save boolean value TRUE or FALSE to specified variable.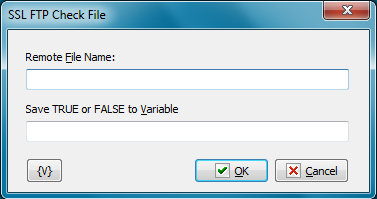 Remote File Name
Specify remote file name to check. You can specify file path from root folder or from current folder.
Save TRUE or FALSE to Variable
Specify variable name where you want to save the result. TRUE - if file exists, FALSE - if not.

Related Topics