This action sorts the CSV data based on the specified column.
General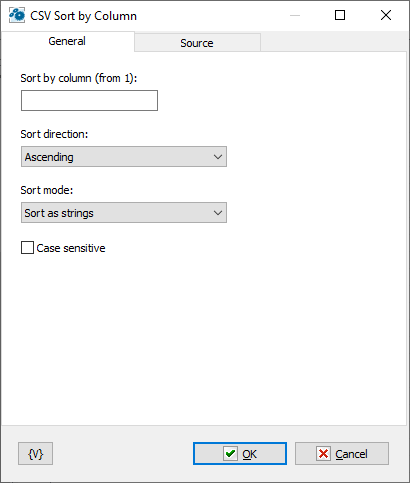 Sort by column
Specify the column number to sort the data by.
Sort direction
Select the sorting direction: ascending or descending.
Sort Mode
Comparison mode for sorting: as strings or as numbers.
Case Sensitive
Enable this toggle if you want to compare strings in a case-sensitive manner.
Source and Source format
Source and Source format tabs are identical for most SCV actions. Read description in "CSV Get Data Information" chapter

Related Topics
Note: This feature is available for Business license only