This action removes the specified column by numbers. Column numbers should be listed separated by commas. If a column number is less than 1 or greater than the number of columns, the action logs a warning in the task log. If it is not possible to remove any column, the action generates an error.
General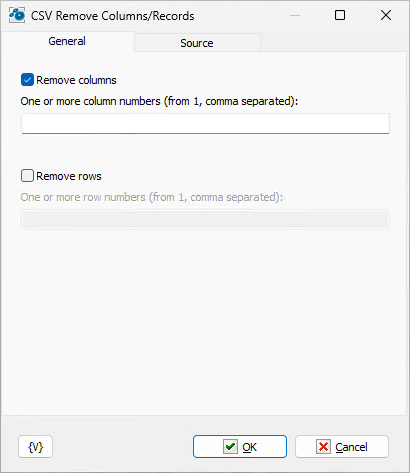 One or more column numbers
List the column numbers to be removed, separated by commas. Column numbers start from 1 and should not exceed the total number of columns.
Source and Source format
Source and Source format tabs are identical for most SCV actions. Read description in "CSV Get Data Information" chapter

Related Topics
Note: This feature is available for Business license only