Action allows to change CSV format of string.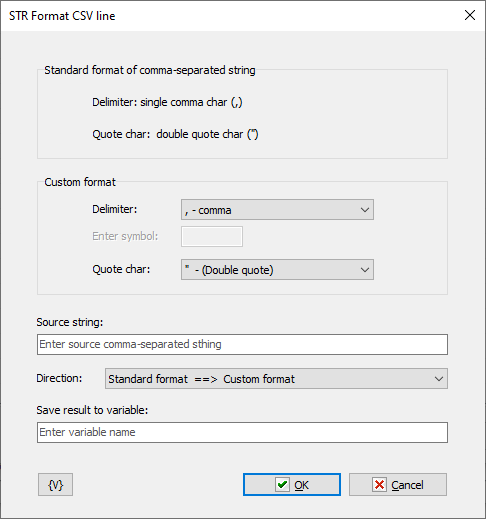 Standard format is static and can not be changed
Custom format
Select delimiter and quote char
Source string
Enter source string to transform.
Direction
Select the conversion direction: standard to custom or backwards
Save result to variable
Enter the name of the variable where you want to store the result.

Related Topics