This action rotates the image by the angle specified. This action also mirrors the image about the vertical or horizontal axis.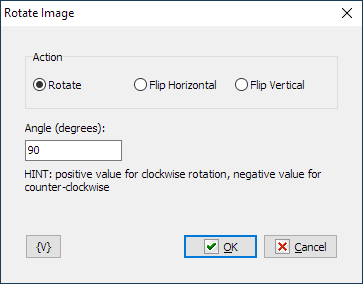 Action
Select an action to be performed on the image:
•Rotate
•Flip Horizontal
•Flip Vertical
Angle (degrees)
Enter an angle in degrees by which you want to rotate the image. A positive number means clockwise rotation. A negative number means counterclockwise rotation. This parameter is omitted during mirroring.

Related Topics