The action allows you create QR code and save it as image to a file or clipboard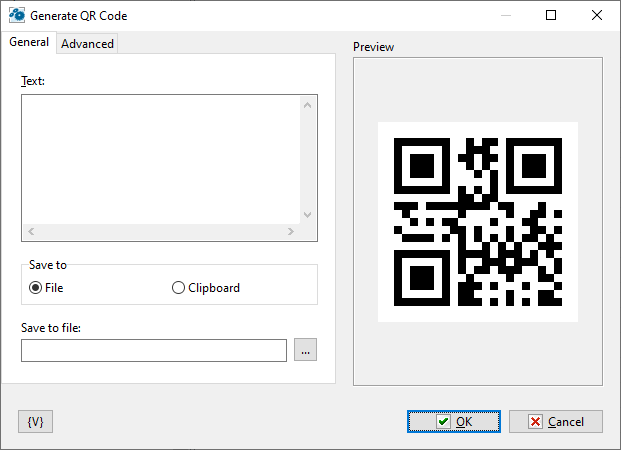 Text
Enter the text you want to encode in the QR
Save to
Choose the target: file or system clipboard.
Save to file
Enter the file name if you want to save imege to file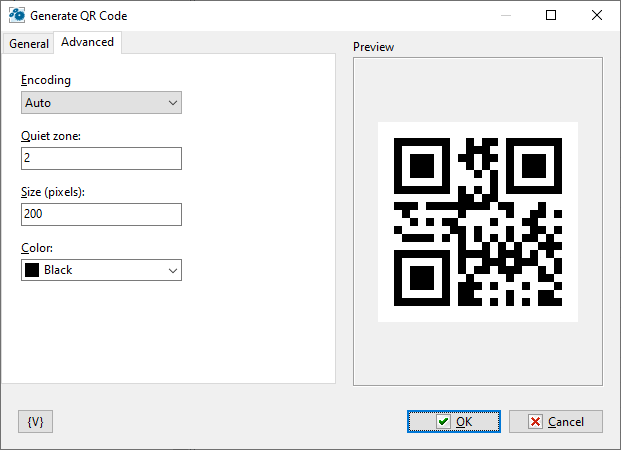 Encoding
Choose character encoding. If it's hard for you to choose, choose Auto or UTF-8 with BOM. This is suitable for most cases.
Quet zone
The size of border of QR code
Size (pixels)
Size of the result image in pixels
Color
Choose the color of QR blocks.

Related Topics