This action is used to display user messages in a separate pop-up window. A separate window is opened for each task. This is useful for visualizing the progress of a task, for instance, during task debugging. The text size is limited to 10 000 lines.
This action does not stop the execution of the task, unlike the "Show Message/Play Sound" or "Show Text" actions. The next invocation of this action in the task simply appends text to the existing content.
The visible text in the window can be saved to a file or to the system Clipboard. If you close the window, the text is not saved.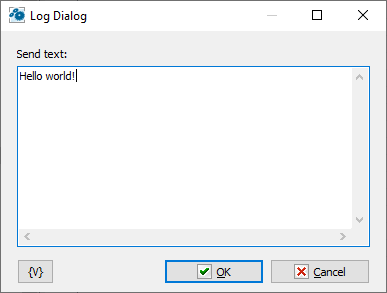 Send text
Enter the text that needs to be sent for display. You can use variables.

Actions are