As we know Windows Vista/7/2008/8/2012 prohibits the interaction with service applications by default.
How to access RoboTask service in this case?
There are two ways to solve the problem
1-st way. By using "interactive service detection" service
(this method doesn't work under Windows 10 and Windows server 2016. Use the 2-nd way please instead)
- start RoboTask Service Manager and start "Interactive service detection". Pay attention that parameter "Allow Interactive Services" must be turned on. Otherwise turn it on and restart RoboTask service.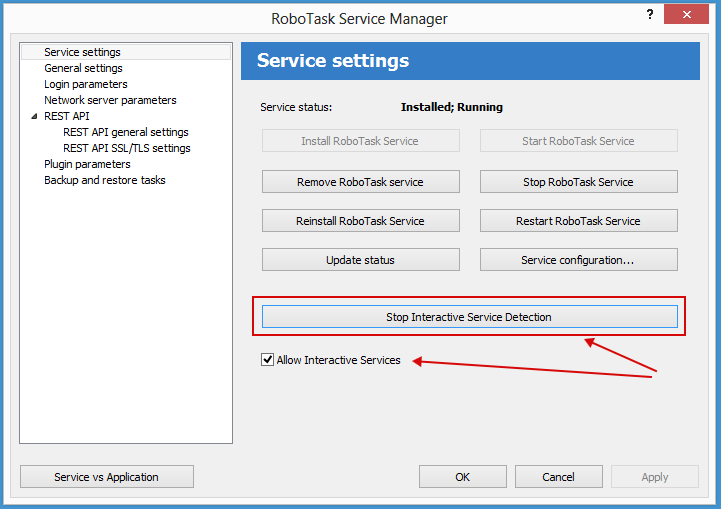 - You will see this message. Press "View the message"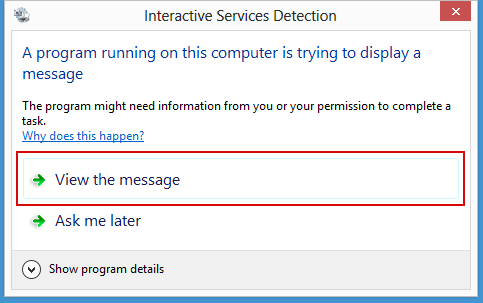 - You can see RoboTask window in the system session. Configure tasks interactively (or import prepared tasks) and press Return Now button on system dialog.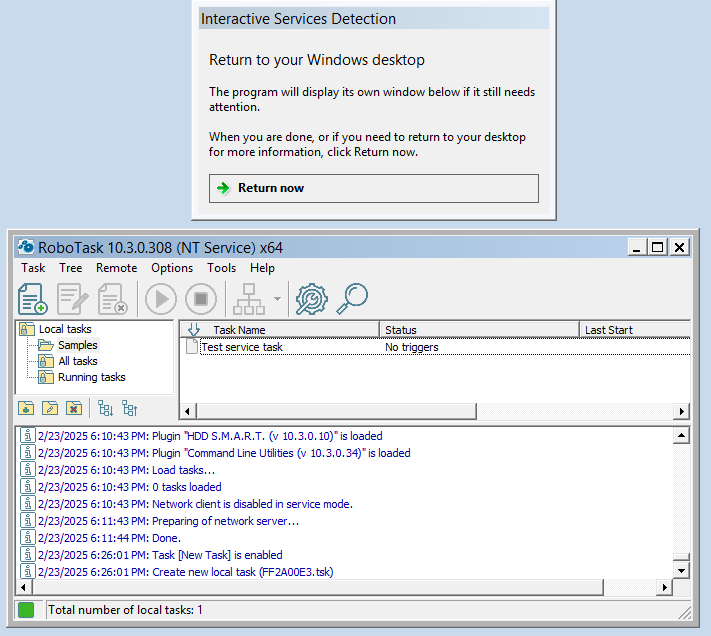 2-nd way. By using network client.
Run RoboTask Service manager, and setup network server for RoboTask Service. Pay attention that port MUST be different from network server settings of application
I recommend you to use the next number - 5501
press "Apply" button to save settings and restart RoboTask service.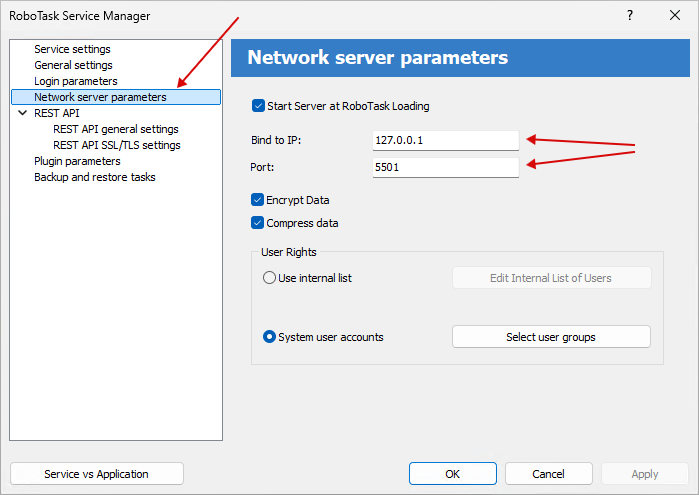 You can close close RoboTask service manager and open main window of RoboTask application.
Choose menu Remote->Connect to...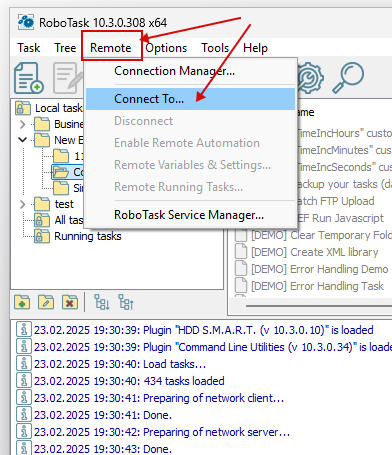 Input necessary parameters and press "Connect"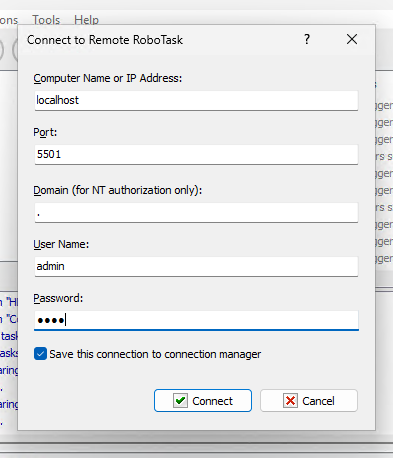 You can see new Root folder in the task tree: localhost:5501
You can select it and edit remote tasks (also you can import, run interactively and remove tasks)